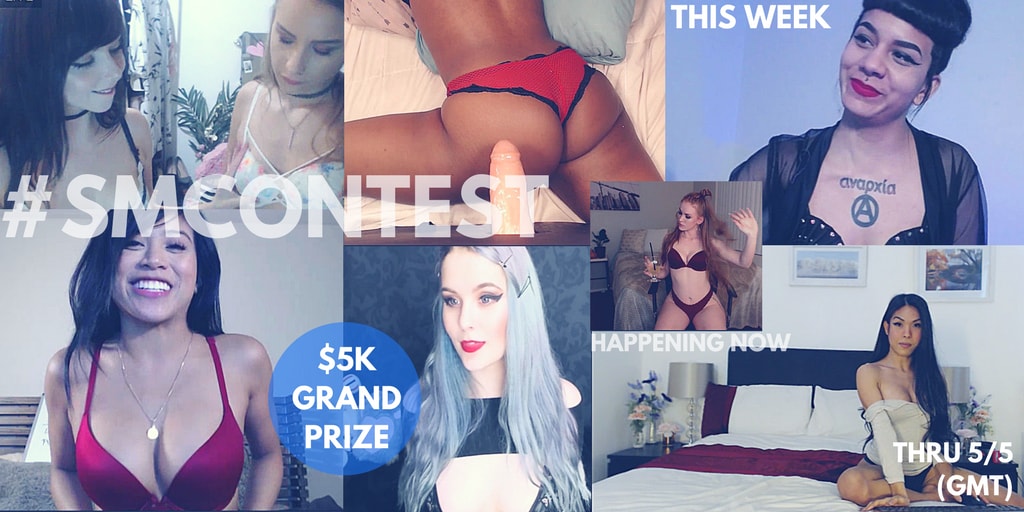 How's everyone feeling after Bonus Week last week? Yeah, we saw you wurrrkin' it. 😉 We hope everyone had a great experience!
In case you missed the announcement via your Streamate inmail, Streamate also announced a week-long contest as part of its Best Face Forward series that began as of 5:00pm Pacific Daylight Time this past Saturday (4/28), and will continue through the end of 5/5 (GMT).
The MAY DAY Best Face Forward Contest will be a single event that last for 7 days: April 28 – May 5, 2018 (GMT)!
Contest start and end times are in GMT, so be sure to verify what those times are for your specific time zone.
Unlike Streamate's traditional contests, this contest will only factor in your TOP 3 DAYS of earnings when determining your rank. Watch the contest leaderboard rankings shuffle as it calculates, and re-calculates each model's 3 highest-earning days throughout the week!
There is no minimum or maximum amount of days that you're required to work in order to place in this contest. Whatever your schedule is, Streamate will only factor in your 3 highest days of earnings in order to determine your rank.
Cash prizes will be awarded to the Top 200 models with the highest earnings at the end of this event.
1st place- $5,000
2nd place- $4,000
3rd place- $3,000
4th place- $2,500
5th place- $2000
6th place- $1,800
7th place- $1,600
8th place- $1,400
9th place- $1,200
10th place- $1,000
11th thru 20th place- $800
21st thru 50th place- $600
51st thru 100th place- $400
101st thru 200th place- $200
Earnings made through Video Sales, Cammodels, TopSpot adjustments, Partner Sites, or Gold Clubs will not qualify during this event.
All Streamate Models are eligible to participate and earn prizes during this event.
BONUS GIFT!
Whether you place in the Top 200 or not, we're giving all models who stream at least 25 hours and earn a minimum of $250 during the event a special bonus gift!
If you stream 25 hours and earn at least $250, you'll get a $25 bonus!
If you stream 25 hours and earn at least $500, you'll get a $50 bonus!
If you stream 25 hours and earn at lesat $1000, you'll get a $100 bonus!
Share the love! If you're participating in this contest, share your contest selfies with us on Twitter and Instagram using the hashtag, #smcontest.
GOOD LUCK, AND HAVE A GREAT WEEK EVERYBODY!
https://streamaterecruiting.com/wp-content/uploads/2017/05/streamate-recruiting-logo-300x100.png
0
0
Vanessa Eve
https://streamaterecruiting.com/wp-content/uploads/2017/05/streamate-recruiting-logo-300x100.png
Vanessa Eve
2018-05-01 16:40:33
2018-05-01 16:51:38
"HELLO, MAY!" BEST FACE FORWARD CONTEST HAPPENING NOW ON STREAMATE (thru 5/5 gmt)